Ah, if NASA is to believed, then Dr.s Christy and Spencer should be believed because it's their tabulated data! Christy did err in forgetting to factor in orbital decay a couple of decades ago (corrected), but then again Dr. Hanson has been correcting his computer models as well attempting to yet produce a predictive model. Mebbe I should pull up a hit piece on him!

https://wattsupwiththat.com/20...-hansens-statistics/

As to accepting the notion that the computer model a true believer accepts as proof, it might be a good idea to first come up with a model that can predict actual correct temperatures.
Don't know where you got your graph, but here's another that shows a different story:
CMIP5 (circa 2011)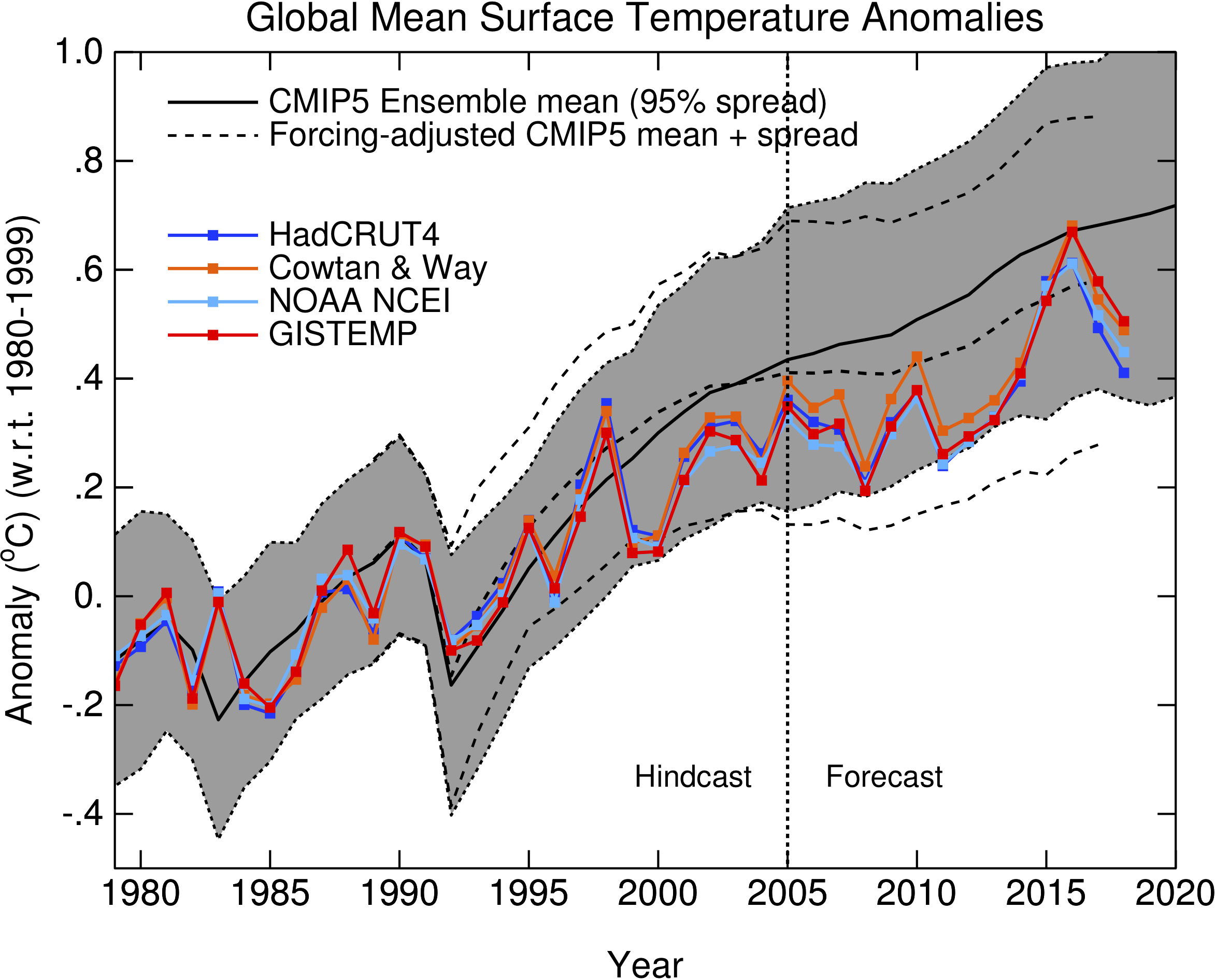 Last discussion (2015). Model spread is the 95% envelope of true global mean surface temperature anomalies from all CMIP5 historical simulations (using the RCP4.5 projection post-2005). Forcing adjustment is updated from Schmidt et al. (2014). Observations are the standard quasi-global estimates of anomalies with no adjustment for spatial coverage or the use of SST instead of SAT over the open ocean. Last updated 7 Feb 2019.