https://apnews.com/9b9e620b4226498b9d465dfeb27ec505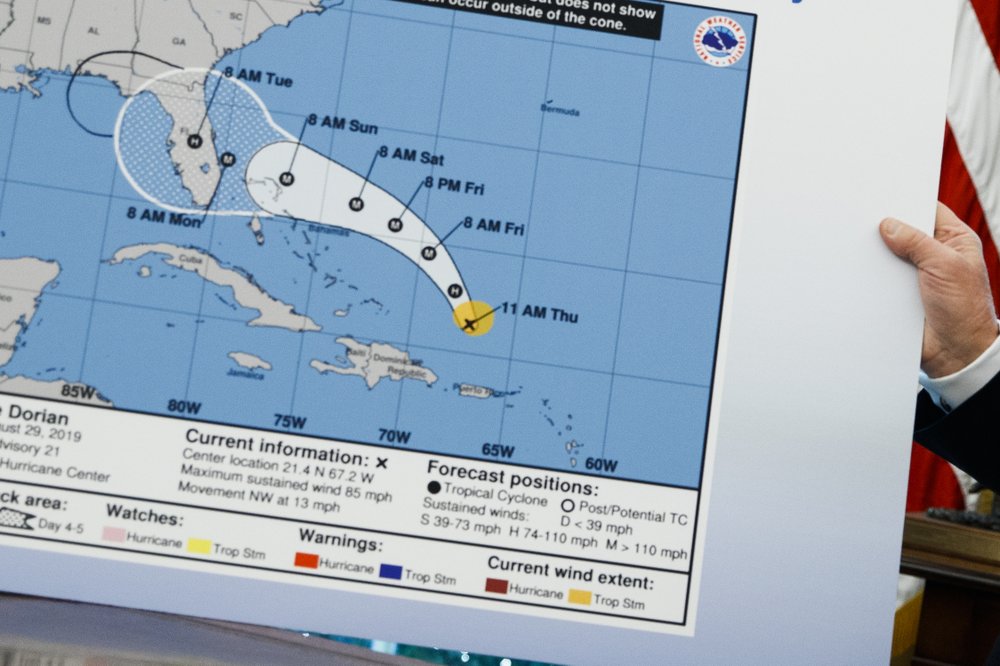 NEW YORK (AP) — President Donald Trump doesn't make mistakes. At least according to him.
Trump's relentless justifications of his erroneous warnings that Hurricane Dorian was threatening Alabama on Sunday, which created days of ridicule and skepticism, are just the latest example of the president's lifelong reluctance to admit an error, no matter how innocuous.
His fervent, dayslong pushback has displayed not only his prolonged focus on a personal spat but his willingness, notably again late on Thursday, to deploy government staff and resources to justify an inaccurate claim. Presidential proclamations can move markets, rattle world capitals and, in this case, unnecessarily alarm the residents of a state. Trump's relationship with the truth and accountability threatened to, yet again, diminish the weight of any president's words.
"Great presidents admit when they've screwed up, they fix it, and they move on," said presidential historian Jon Meacham. "Right now, it is a mistake about a hurricane hitting a state. But it can also be a far bigger deal and cost people lives and help create a climate where people can't trust the government."
This was far from the first time Trump has refused to admit a mistake. Examples range from the harmless, like his assertion that he had the largest inauguration crowd in history, to the more serious, like his claim of widespread voter fraud in 2016 that led to the establishment of an election commission to try and back up his claim.