After Auburn's pitiful offensive performance against Clemson there are several of Auburn's fans turning fast on Malzahn and wondering if all the preseason hype wasn't just blowing in the wind. Clemson's Defense was, as last year, not only fantastic but superior to Auburn's offense in every way so maybe it was just that Auburn faced a vastly superior team but the fans are expecting far more so I'm wondering if Malzahn's seat isn't getting a bit hot and if Auburn isn't thinking about looking for another Head Coach.
Time will tell but right now looks like it might be a long season ahead for Auburn. At least the defeat was to a non-conference team so it won't affect their SEC West standing but it definitely is affecting the optimism of many of the Auburn fans.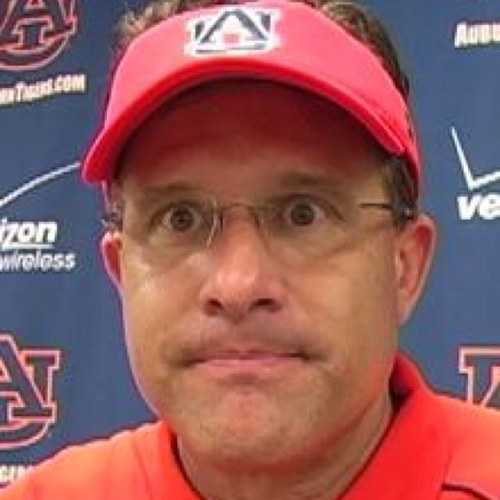 Is this what they call a deer in the headlights look?
That's the photo that comes up with a google search about Auburn coach. What a photo to use.