"Celebrities love being affirmed and validated. So while Hollywood is being rocked with its own sex abuse scandals around its brightest stars, plenty of has-beens are celebrating Manafort's indictment.
All of Hillary's biggest celebrity supporters, acting as circling sharks since November 9, 2016, spent October 30 on Twitter wildly celebrating the indictment of a former campaign manager for President Donald Trump. Singer Cher stated today: WHY DO ALL TRUMP ROADS LEAD TO RUSSIA."
"Bette Midler joined the party, "INDICTED!! Roll out the tumbrils!! Tumbrils were carts that took the aristocracy to guillotines. Does Bette Midler want Trump guillotined? Apparently."
https://www.newsbusters.org/bl...evolution-style-roll
Don't you love it when Hellyweird (sanctuary city of pervs, pedos and rapists) has beens adopt a more moral than thou attitude.
Bette, calls for blood before any trials or further evidence. Bette, did you forget the rest of the story? Atheists beheaded the priests, nobility and royals. Then, Robespierre and the Deists seized power and beheaded the atheists, political opponents and even Robespierre, himself -- those fickled frogs. Ultimately, au unknown Corsican officer brought peace to Paris with a "whiff of the grape(shot)." A king was killed. Ultimately to be replaced by an emperor, who proceeded to wreck Europe.
The end one seeks, is not always what one wants.
<label for="zoom" id="imgContainer">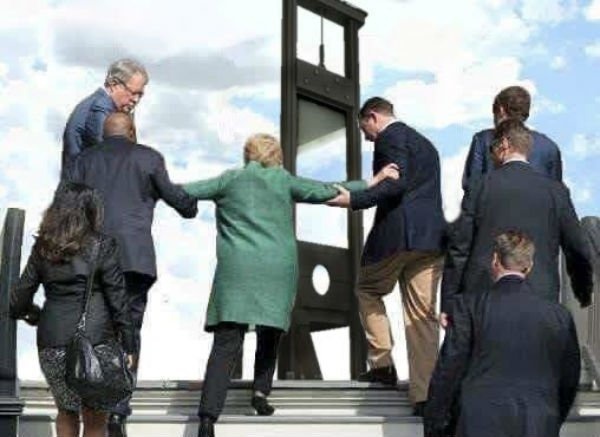 </label>
