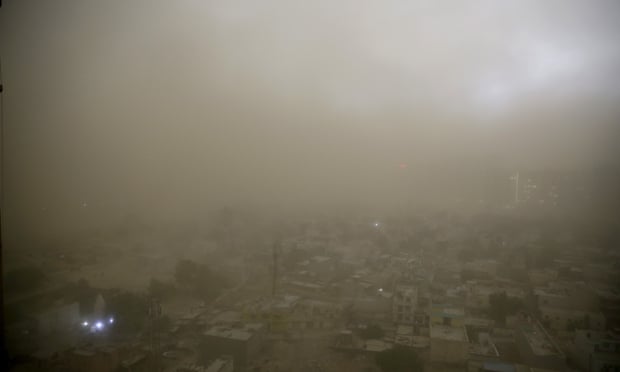 Dust storms come months before the start of city's traditional 'pollution season'
I guess this is Trump's fault ---------- uh huh
*****
Smog more toxic than can be measured by monitoring devices has blanketed the Indian capital this week, months before the start of Delhi's traditional "pollution season".
A thick haze was visible across the city from Tuesday and some government pollution monitors have recorded concentrations of 999 – the highest they can measure – as dust storms kicked up in nearby Rajasthan state blanketed the region.
Though the billowing clouds of dust and sand were blamed for the immediate spike in pollution levels, the sight of dense smog engulfing Delhi months before winter has underscored a growing awareness that harmful air is a year-round problem for the city.