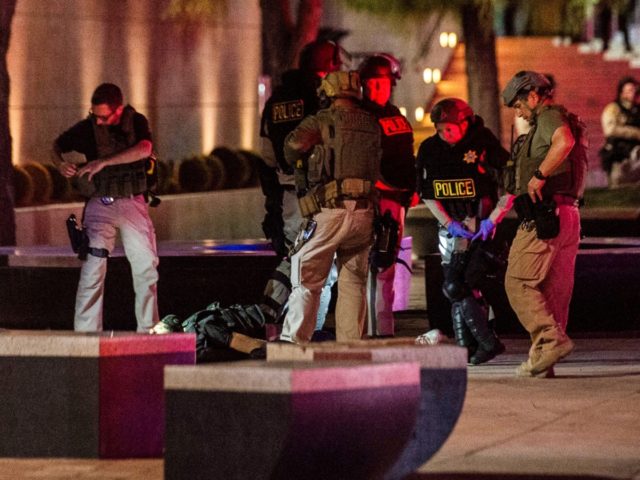 Las Vegas Sheriff Joseph Lombardo told a press briefing an officer was shot around 11 p.m. Monday night and is in critical condition and on life support at University Medical Center.
Lombardo said officers were dealing with a large group of rioters at a George Floyd protest near the Circus Circus hotel-casino when the officer went down.
--------------
I think it's time to get this show on the road, terrorist should be dealt
with as terrorist, we can't keep this phony dance going any longer.