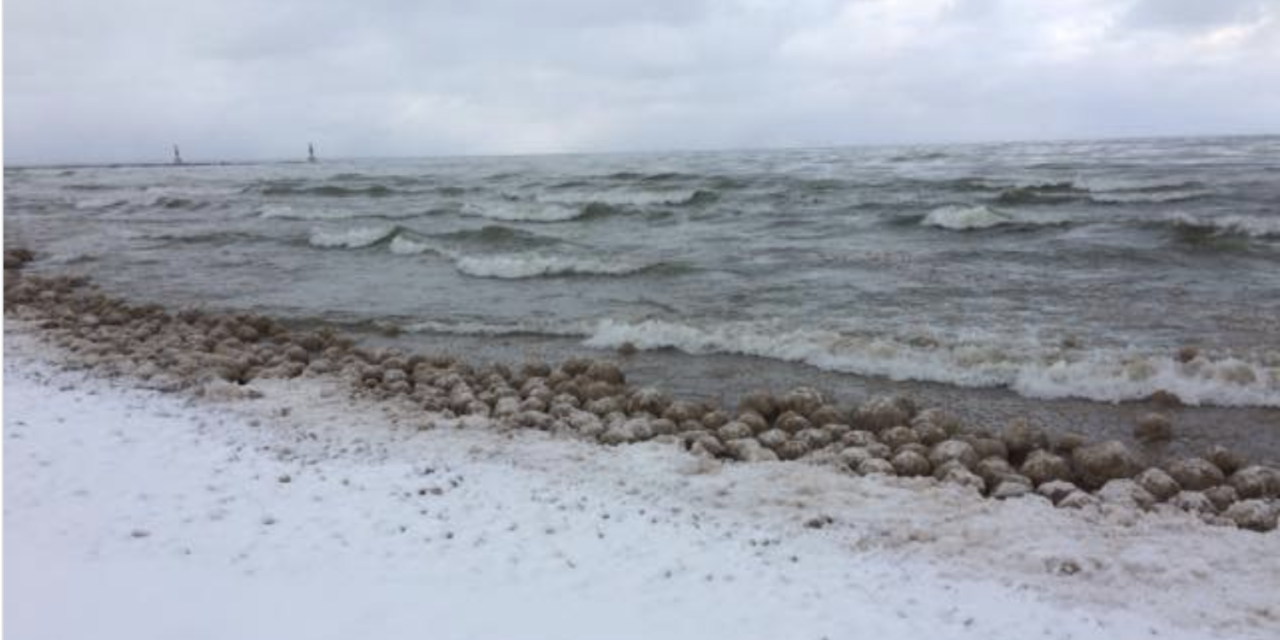 An extremely rare phenomenon is taking place in Michigan as a result of a recent cold front that moved in. Thousands of what is being called "Ice Balls" have been reported washing as**** lake Michigan ranging from the size of baseballs to large yoga balls, resulting in the Michigan lakes**** completely covered.
According to a meteorologist at CNN, these Ice balls form when turbulent water near the s**** breaks up a layer of slushy ice. Something else extraordinary is also happening with the formation of what is being called an "ice volcano", which is reportedly a cone-shaped mound of ice formed over a terrestrial lake by the eruption of water and slush through an ice shelf.
"Ice volcanoes occur in locations in which waves hit accumulated ice on the s****line with some force," said Cort Spholten, a meteorologist with the National Weather Service of Grand Rapids.
"We were cold enough to form ice on the s**** of Lake Michigan and water had broken the surface of that ice," Spholten said. "The waves … were strong enough so the water channels through, it squeezes water upwards and tosses the floating ice up. As it happens, over the course of hours or days, it forms a cone and it resembles a volcano.
More
https://endtimeheadlines.org/2...s****-lake-michigan/