The search for a 3-year-old girl who was kidnapped from a birthday party in Birmingham, Ala., has ended after police said Tuesday they believe they found her remains in a trash bin.
Kamille "Cupcake" McKinney vanished Oct. 12 after she had been playing with other children at an outdoor birthday party around 8:30 p.m. at the Tom Brown Village housing community.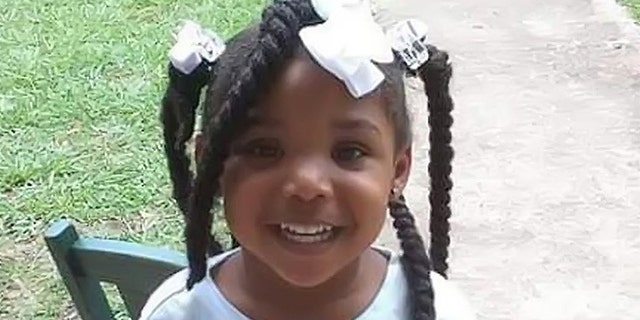 Police Tuesday said they found the remains of a 3-year-old believed to be Kamille inside the trash bin near a landfill in Birmingham after they'd been scouring the city's trash.
Birmingham Police Chief Patrick Smith said police would charge the original suspects -- a 39-year-old man, Patrick Devone Stallworth, and a 29-year-old woman, Derick Irisha Brown -- with the kidnapping, based on the information investigators discovered.
Brown had been in custody, and Stallworth was taken into custody after investigators "placed together the last pieces of the puzzle," Smith said, adding that the suspects had no relationship with Kamille or her family.
Alabama Gov. Kay Ivey posted on Twitter about the girl's death.
"The heart of our state is broken," the governor wrote, "but our resolve must be to do everything we can to avoid this tragedy from happening to another family. Our prayers are with Kamille's family and all who have been touched by this nightmare."
Smith said Kamille's family had not made public pleas for the girl's return at the request of investigators. But the father of Kamille, 27-year-old Dominic McKinney, had told AL.com that he just wanted his "Cupcake" back.
"I just want my daughter back. I'll pay anything, I'll put up anything,'' he said. "Everybody knows Cupcake, and I'll do anything to bring that baby back home."
McKinney said he named his daughter Cupcake because "when she came out, she was all cute and red with little brown eyes and I said, 'That's my cupcake.'"